Known by travellers ar Patara village, Gelemiş village is an unspoiled haven, perfect for travellers who long for a peaceful escape. The village is scaresely populated with traditonal style pensions and restaurants dotted throughout. Undoubtedly the main attraction to the village of Patara is it's rich history and incredible ruins and beach which have been awarded the status of being a world heritage site. Patara beach is a 17 km long sandy beach; so vast, that it never feels crowded; overlooking the turqoise meditteranean sea and sits just beyond an ancient Lycian ruined city. The Patara ruins are fascinating: a sand-swept theater, a triple-arched triumphal gate, a necropolis (cemetery) with Lycian tombs, a ruined basilica and a public bath, among others can be explored before continuing to the beach. A lesser known fact about patara is that the beach is the home to endangered loggerhead turtles; these amazing creatures visit Patara beach in the summer months between May and October and it is now one of the few remaining breeding grounds in the Mediterranean. It is in an area of outstanding natural beauty and ecological importance and visitors fall in love with it's natural beauty and simplistic charm.
Lycian History
Patara was the major naval and trading port of Lycia, located at the mouth of the Xanthos River, until it silted up and turned into a malaria-plagued marsh. Patara was a very wealthy city due to trade and was one of the six principal cities of Lycia. Patara's oracle at the renown temple of Apollo (not yet found) was said to rival that at Delphi and the temple equaled the reputation of the famous temple on the island of Delos. It was believed that Apollo lived at Delos during the summer but spent his winters at Patara.
Much of Patara remains undiscovered, buried in the shifting sand, including the famous Temple of Apollo. However, some very exciting excavations have been going on revealing many structures previously hidden by the dunes. Among them, liberated from the many hundreds of truckloads of sand that covered it, is the parliament building where the elected representatives of the Lycian League met. It has rows of stone seats arranged in a semicircle, the same arrangement used in the chambers of the American Congress. Its stone-vaulted main entrances are intact, and so is the thronelike perch where the elected Lyciarch, the effective president of the League, sat. Another recent discovery is the remains of what may be the oldest lighthouse in the world.
Patara's ancient naval and military base fortress, Pydnai, is located at the far west end of the beach.
Patara Beach
For travellers staying at Patara the beach at Patara may well be the only beach they decide to visit. The beautiful, white fine sand of Patara beach and the turquoise sea dazzle under the sun and legend has it that the sand has extraordinary healing powers. Patara beach is renowned for its very shallow waters and is often chosen by families with children for a holiday or regular day trips. If you want to swim in deep water you will have to go far away from the beach but beware as there is a sudden drop in the sea bed so only confident swimmers should venture into the deeper waters. The beach is unsheltered, open on all sides, which means that it is almost always windy with impressive waves making it an unmissable destination for surfing fans. Modest facilities are available including sunbeds and umbrellas for hire, showers, toilets and one large cafe at the centre of the beach serving snacks, lunch and refreshments throughout the day. In order to enter the site of Patara beach there is an entrance fee per person which is separate from the hire of umbrellas and sunbeds. A parking space for cars is located next to the wooden pathway that leads to the beach.
For spectacular sunsets visitors can make their way to the Küm Tepesi area of Patara beach, reached by following winding roads and dirt paths through the other side of Patara village. There is no entrance fee at this part of the beach and this is a favourite spot with locals looking to unwind in the evening watching the sun go down and doing some incredible star gazing at night.
Kaputaş Beach
This breathtaking beach (22 km away from Patara along the coastal road) is becoming one of the most photographed beaches in Turkey due to it's azure waters and golden sands. Kaputaş beach is found at the base of a towering canyon on the D400 road btween Kalkan and Kaş and has an unspoiled view of the turquoise mediterranean sea. The beach is accessed down a long flight of 170 steps and there are toilets, changing rooms and a sheltered cafeteria serving cold drinks and lunch snacks. Umbrellas and sunbeds are available to hire and these facilities are available throughout the summer season. Kaputaş beach is approximately a ten minute drive from Kalkan and parking is available on the main road above the beach. Arriving early is advised as spaces are limited. Alternatively guests can use local taxi services or there is a local bus service which runs frequently between Kalkan and Kaş which guests can use to reach Kaputaş.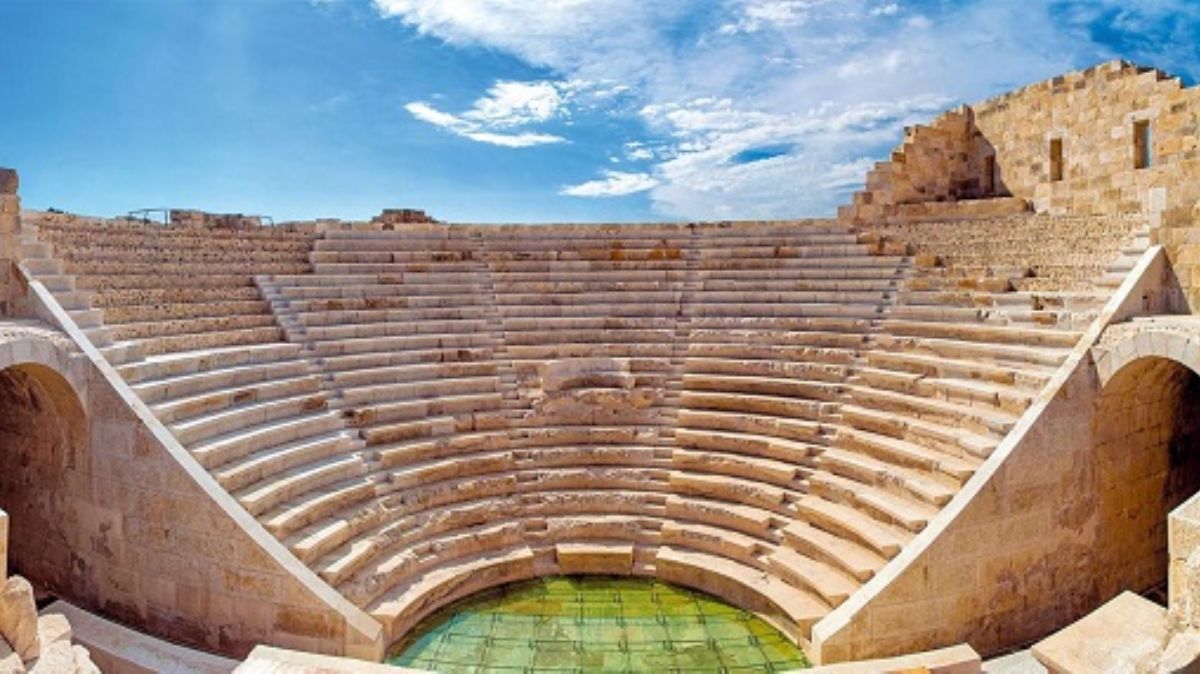 Organised Tours and Activities
Daily tours to local historical sites including Xantos, Kekova and Tlos are arranged by local tour companies. There are also trips to nearby mountain villages where visitors can see the 'real Turkey' traditional to this area. A varitey of outdoor activities are also available from walking the Saklıkent gorge or rafting down it's cooling waters and horse riding or quad biking at Patara beach. For lovers of watersports there are fantastic services in Kalkan, just a short journey away from Patara, which offer a good range including jet skis, water skiing lessons, inflatables and parasailing which can be arranged from selected beach clubs or deep sea diving with Kalkan Dive School.
Dining and Nightlife
Patara is an initimate village with most of the eateries and bars located along the main street that leads into the village and winds through it's centre. There are a number of 'gözeleme evleri' or pancake houses serving traditional style Turkish pancakes hand rolled over a wooden table and cooked over open flames- perfect for breakfast or a daytime snack. A number of family run restaurants can also be found serving a range of traditional meat and fish dishes, village style mezzes and pides (Turkish pizzas). Sailing Terrace, named after it's large sail offeres a good range of fish and meat dishes. Durak restaurant serves traditional turkish dishes and plenty of vegetarian options. St. Nicholas restauranthas a larger terrace and feels more like a restaurant that foreign visitors would be familiar with and has a lage menu of traditional dishes and some international favourites.
There are a few bars which have a chilled atmosphere and serve drinks throughout the evening. A particular favourite is Simbar and Beanies located next to the local post office. By day coffee and cake is served at Beanies and by night excellent cocktails are on offer at Simbar. The setting is very romantic with large wooden pergolas covered with foliage creatign shade and the tables set into a quaint garden beyond the bar. An art gallery is also found here selling authntic pieces from local artistts.
For visitors who enjoy more luxury dining or more lively night time venues the town of Kalkan is just a 15 minute taxi ride away from this beautiful village.