Whilst we all know Turkey as a top Summer holiday destination; with its clear, calm waters and scorching hot days, Turkey, is in fact, just as good for a Winter holiday. Don't believe me? Take a look at our shortlist below, to see the proof for yourself.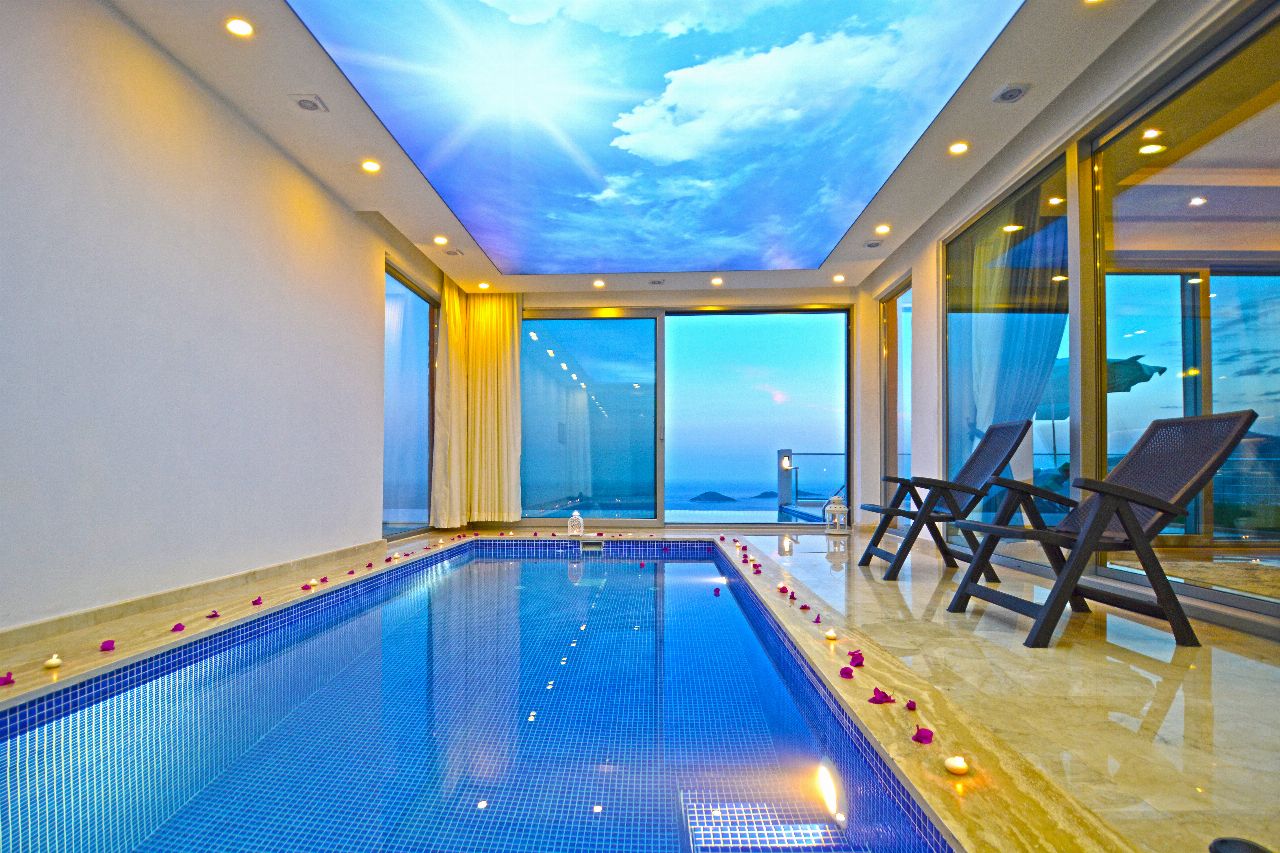 Fethiye, a well-known city, is popular in the Summer months among tourists from a range of countries who come to swim in its crystal clear sea. But unlike most seaside towns that only rely on Summer tourists to keep busy, Fethiye is popular all year. If you head over to Fethiye in the Winter, based on the Mediterranean coast, you may find the weather is still pleasant enough in the daytime, but the evenings are cool- so take a jacket for those evening strolls. If you would like to check out our range of Fethiye villas (which all come with outdoor space to enjoy the Winter sun) please click here.
Now, in my opinion Istanbul is a definite Winter city. ''Why?'' I hear you ask. Well, quite simply because Istanbul in Winter is fabulous. There are much less crowds, so you can cut the queing time down by nearly half if you want to see any of Istanbul's spectacular sites. You can drink as much çay as you like, and no one will bat an eyelid, and most importantly you can wander around this gigantic city and take as much time as you have. From souvenir shopping in the Grand Bazaar to eating ''Balık ekmek'' in Eminönü, you really don't want to miss a trip to Istanbul this Winter.
Antalya, the second most popular city in Turkey for Summer tourists, is also a popular Winter holiday destination. With far less tourists in the Winter, it offers lots of opportunities for sightseeing. Kaleiçi (or Antalya's old town) is the home of Hadrian's gate, built in 130 AD to commemorate the visit of Emperor Hadrian, it is hugely popular among Turkish history lovers. As well as this, Antalya has a fair few number of waterfalls, take Düden Şelalesi for an example. Cold, but spectacular!
Although, fairly quiet during the Winter, Kalkan is just as beautiful now as it is in the Summer. In fact, for some people, it may be even more picturesque in the lower season. Imagine sitting outside, the heat of the sun on the back of your neck, a drink in hand and watching the boats bob up and down on the waterfront. Some may say that this is the life! Just a quick trip away is Kaş, and although the seas will be choppy and the streets breezy, it does make for a nice day trip. For those visitors that would like to stay longer, click here to view our Villas in Kas.
Perhaps one of the most famous Winter holiday destinations in Turkey is Cappadocia. With hot air baloons taking off every morning (depending on the weather), and a sunrise lighting up the sky in spectacular colours, it is not hard to see why this has been a popular Winter destination for years. The climate here can be cold, with temperatures dropping during the night to around -5 degrees in the months of December and January, and although popular, most visitors who stay in Cappadocia tend to stay for around 3 or 4 days. This makes it a great choice for a mini-break away whilst enjoying other parts of Turkey too.
Winter life in Turkey brings many different things to do. From snowboarding in the mountains of Uludağ and Erzurum, to warm days drinking Turkish coffee in the sun in Fethiye and staying in a cave hotel in Göreme- there is plenty to be explored this Winter. For a full range of villas please check out our range here.