Paragliding (Ölüdeniz)
Paragliding is a recreational and competitive adventure sport where a lightweight, free-flying glider aircraft is foot-launched with no rigid primary structure. The pilot normally sits in a harness or lies supine in a cocoon-like 'speed bag' suspended below a fabric wing.
Paragliding, which has a very popular place among air sports, was founded by a group of young people interested in air sports in 1980. As an extreme sport, paragliding is seen as dangerous by many people, but actually only ranks 23rd among the Worlds most dangerous sports – making it less dangerous than football.
Paragliding is an extremely safe sport when working with a Professional and/or agency. Paragliding is a sport which is usually performed in the Spring and Autumn months, as the weather must be clear and without any rain, in order to be performed safely.
As paragliding is seen as an extreme sport, many people wonder where they are able to perform this activity. With tour operators and private companies advertising this activity throughout Turkey, there are indeed quite a few opportunities to partake in this sport – take a look at the provinces of Fethiye (Ölüdeniz), Denizli and Marmaris. For more information on this please contact the relevent tour operators.

Babadag, part of the Taurus mountain range is located a short distance from Fethiye in Mugla province, southwest Turkey. Famed as one of the best spots in the world for paragliding, there are perfect thermal winds and an ideal location overlooking the stunning Blue Lagoon at Oludeniz, offering incomparable views along Turkey's Turquoise Coastline. All year round it is common to see paragliders launch themselves from the majestic peak of Babadag and perform 360 degree spins over the glistening sea before drifting down to land next to Oludeniz beach. Tandem jumps with experienced guides are offered every day, weather dependent, and you can even request to have your picture taken as you glide in the skies. 4x4's and minibuses can climb the steep road to the peak of Babadag and paragliding excursions can be organised in Oludeniz or Fethiye. May to October are the best months for flying.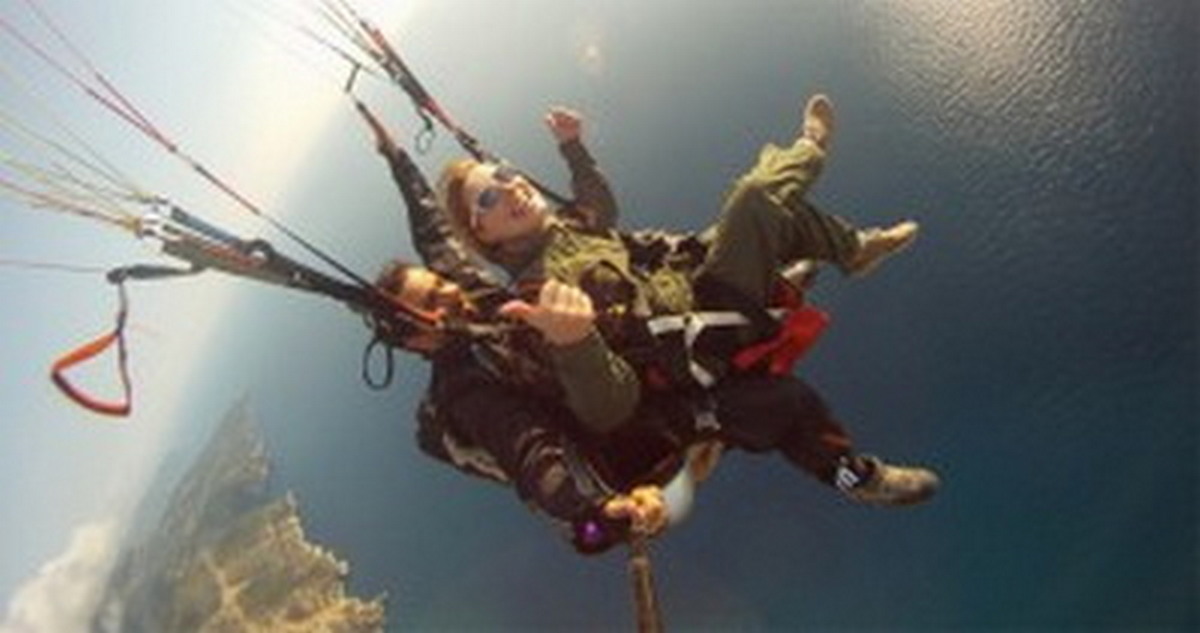 Another highly recommended paragliding spot is Kaş further south along the coastline from Oludeniz. Passengers launch from the towering hills above Kaş and enjoy a 30 minute descent taking in the birds eye view of the Kaş peninsula, harbour, turquoise seas and the Greek island of Meis. For all paragliding experiences passengers are safety briefed and equipment is provided. Prices include the transfer to the launch destination.